Job Search Toolkit
Learn the steps for an effective internship or job search.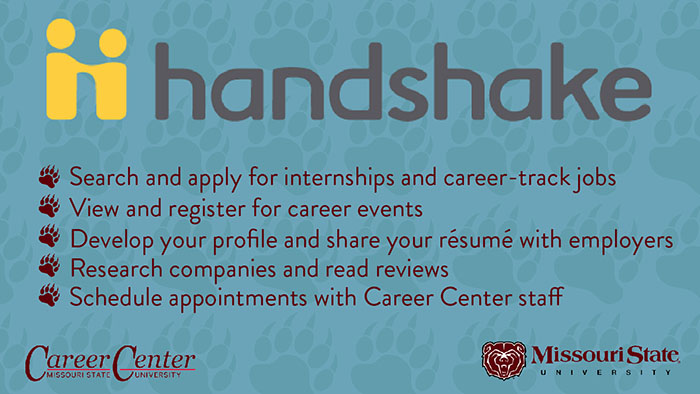 Find and apply for jobs and internships, sign up for career events, make appointments with the Career Center, discover occupations and industries, link with employers, and more! Free for MSU students and alumni.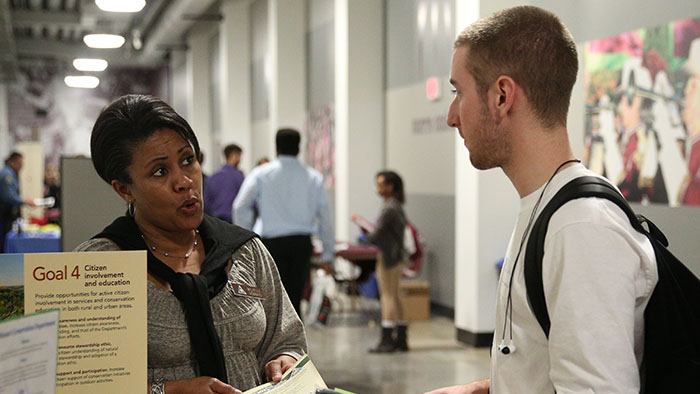 Learn about Career Center events events such as career fairs, résumé reviews, mock interview, and more.
Making appointments with the Career Center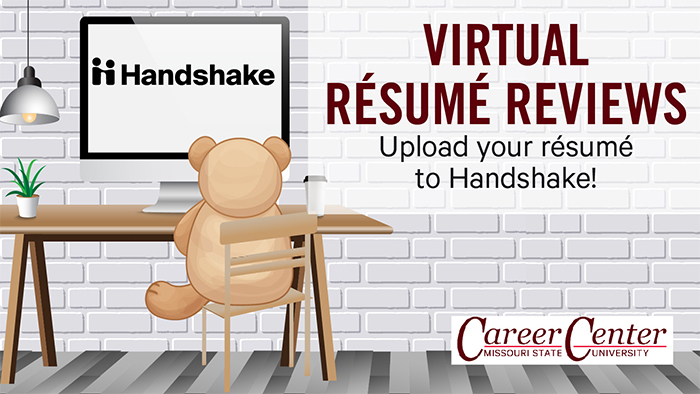 Get your résumé reviewed
Have your résumé reviewed during drop-in hours; by uploading your résumé to Handshake; or by making a phone, Zoom, Skype, or email appointment. Appointments may be made through Handshake or by calling our office at 417-836-5636.
During your appointment, you may also—
Get tips and advice for writing résumés and cover letters; learn how to tailor your résumé for a specific situation.
Have your résumé and cover letter reviewed before you send them to an employer or submit them for a class assignment.
Learn more about the Career Center's programs, services, and resources.