Résumé reviews and drop-in hours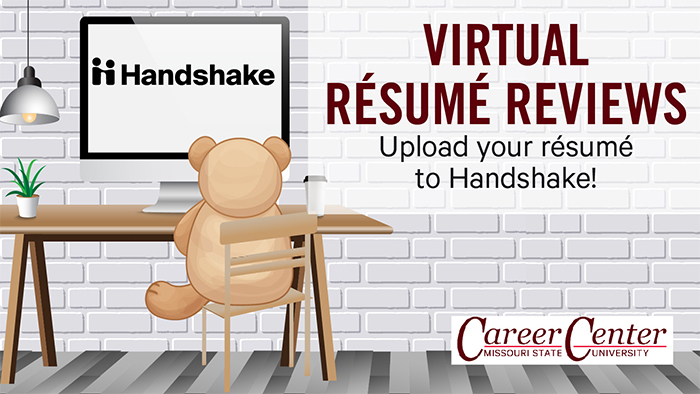 Get your résumé reviewed
Have your résumé reviewed during drop-in hours; by uploading your résumé to Handshake; or by making a phone, Zoom, Skype, or email appointment. Appointments may be made through Handshake or by calling our office at 417-836-5636.
During your appointment, you may also—
Get tips and advice for writing résumés and cover letters; learn how to tailor your résumé for a specific situation.
Have your résumé and cover letter reviewed before you send them to an employer or submit them for a class assignment.
Learn more about the Career Center's programs, services, and resources.

Drop-In Resume Reviews
Fall 2023 drop-in resume reviews have begun! Stop by the Career Center Monday-Friday, 1pm-5pm when classes are in session for a resume and/or cover letter review - no appointment needed!
You can also upload your resume to Handshake where it will be automatically reviewed. You may also make an appointment to meet with a Career Resources Specialist through Handshake or by calling the Career Center at 417.836.5636.