Education Career Fair
K-12 CAREER PLANNING FAIR
Friday, February 3, 2023
Grand Ballroom – Plaster Student Union (Missouri State University campus)
9:30 am - 12:30 pm

Students:
This Career Planning Fair is for all students and alumni who want to work in the K-12 education setting. If you are preparing for student teaching, practicum experiences, full-time teaching and other full-time jobs in the K-12 setting, this career fair is for you.
It is open to freshman, sophomore, juniors, seniors, graduate student, and alumni
These school districts may have opportunities that serve internships, student teaching, and part-time or full-time employment, as well as great developmental opportunities.
To see which school districts have registered to attend, click here
School Districts:
Join us for our K-12 Career Planning Fair.
This is not just for graduating students planning to start their teaching careers, but for students exploring opportunities in education who are seeking student teaching, internships, and other full-time jobs in the K-12 setting.
Registration: $200
Register via Handshake by January 20, 2023 to avoid a late fee
Space is limited due to smaller venue than in the past.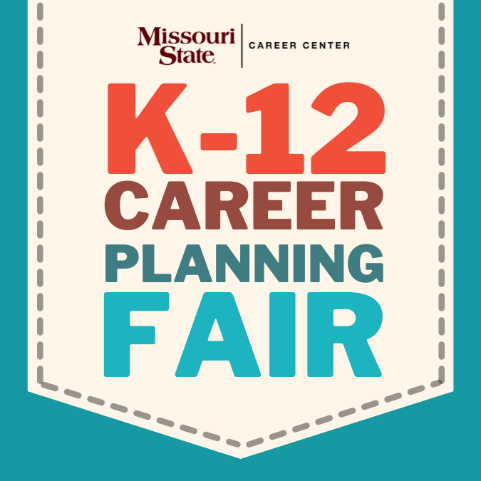 Questions? Feel free to contact us at 417-836-5636 or CareerCenter@Missouristate.edu